Find Us
Located between Havelock and Petitcodiac at 1080 Route 885. Just a short drive from Moncton, Saint John and Fredericton New Brunswick.
Lat - 45° 58' 5.6532"
Lon - -65° 12' 55.7742"
45.968237,-65.215493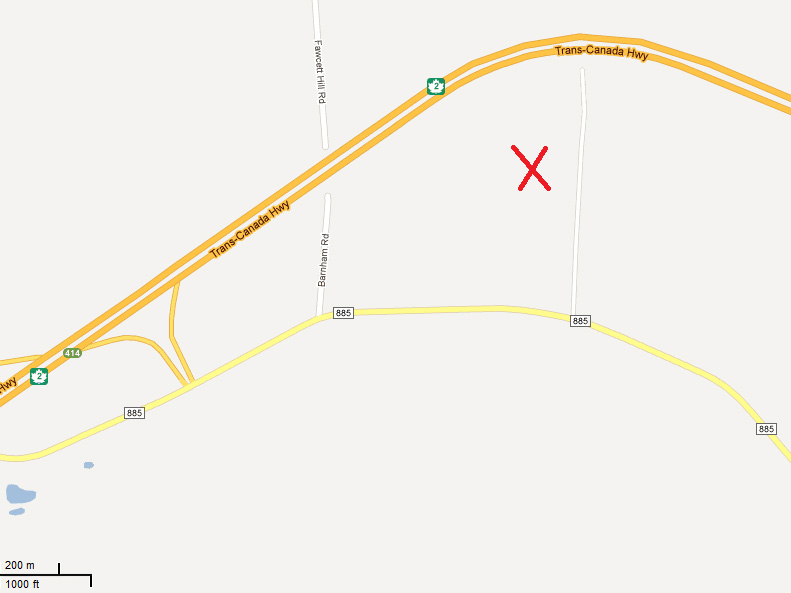 U-Pick
Opening SOON!
Last Update: Jul 9th 2015
Field prep is in full swing! We plan to open towards the end of July...stay tuned for more information and exact dates! See you all at the field this summer!
learn more about our U-Pick
Help Wanted
Help Wanted
We will be looking for pickers and seasonal employees this upcoming season. Please send your resume to info@ramsaysblueberries.com. If you qualify, you will be contacted.

The secret is out!
High Bush Blueberries in New Brunswick.
When most people think "blueberries" they think of the wild variety that grow in many fields across New Brunswick, Nova Scotia, Maine and surrounding areas. Wild blueberries are very low to the ground and are usually harvested by specially designed harvesters. Our U-Pick contains high bush blueberry plants and are manually harvested. The plants are typically 4 to 6 feet tall at maturity and are not normally grown in New Brunswick. They produce a very large berry with a delicious, sweet taste.
Learn more about High Bush Blueberries>>